FTC Disclosure: We will earn a small commission at no extra cost to you if you purchase items in this review through our links.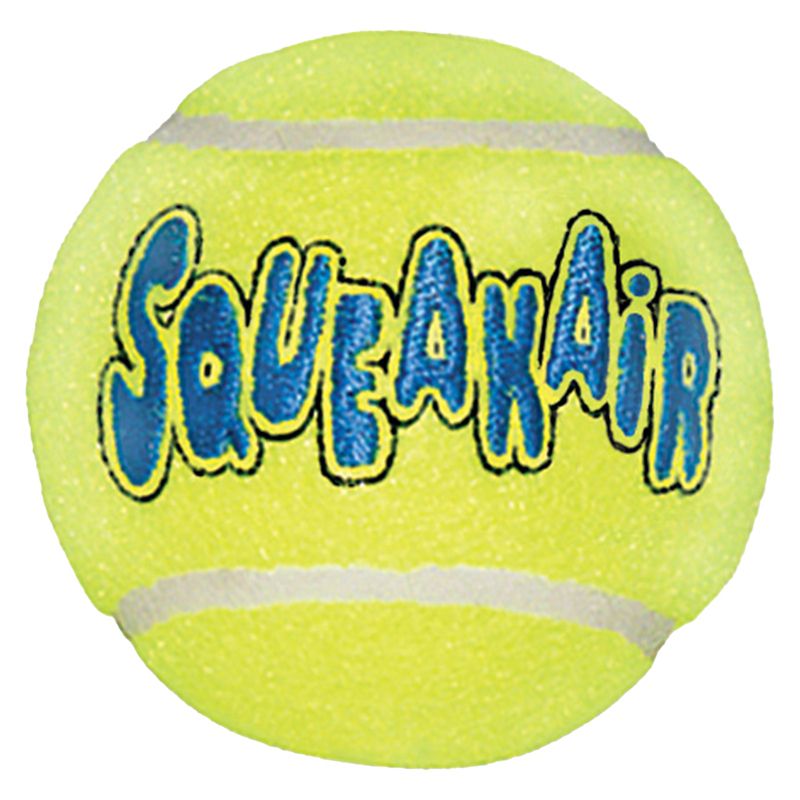 Our dog's most favorite toy is her Air Kong Squeaker Tennis Ball. It's strange that it's her favorite, because she does have trouble following it when it's not squeaking or bouncing. It's not a toy I would normally think we be a good blind dog toy, but perhaps it's her favorite because she loves having us play with her. You see, we have to squeak the ball so she can easily find it. It's like hide and seek, but out in the open. She will play by herself sometimes and relies on her keen sense of smell to sniff the ball out when we're not around to squeak it. But she very much prefers when everybody gets in on the fun.
Her favorite thing to do after she finds the squeaky ball is  squeaking it (that's the point, right?) and flinging it around the room to chase.  It's amusing to be sitting in the other room and hear "squeaky squeaky squeaky squeaky THUMP THUMP THUMP". LOL.
She still loves her PetQwerks Jingle X-tire Ball, but her strong preference is the Air Kong Squeaker Tennis Ball and will choose it over the PetQwerks ball most of the time.
Pros:
Strong and durable for heavy chewers.
Tons of fun when mom and/or dad join in.
Can be easily tracked when squeaked.
Cons:
It's more difficult to track when not squeaking or bouncing.
Not as much fun to play with alone.
Might be too big for smaller dogs, but there might be smaller versions available.
Available at: Amazon.com